I have been in the industry since I was 16 years old. I have serviced more than 20,000 systems and installed hundreds. I am licensed through the Minnesota Pollution Control Agency (MPCA).
Our aim is to help homeowners who have a private septic system and those who are selling/buying a home and need an upgraded system.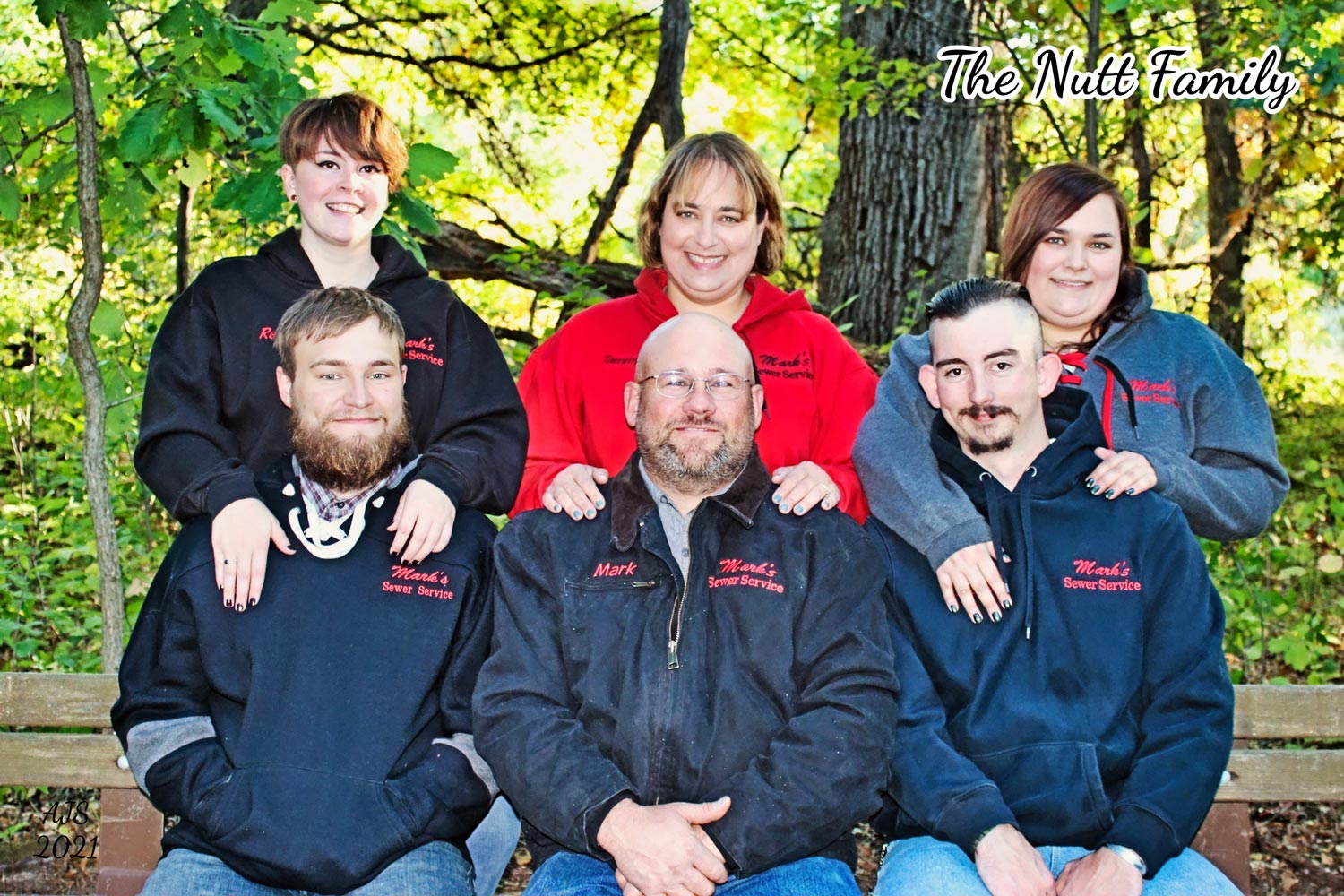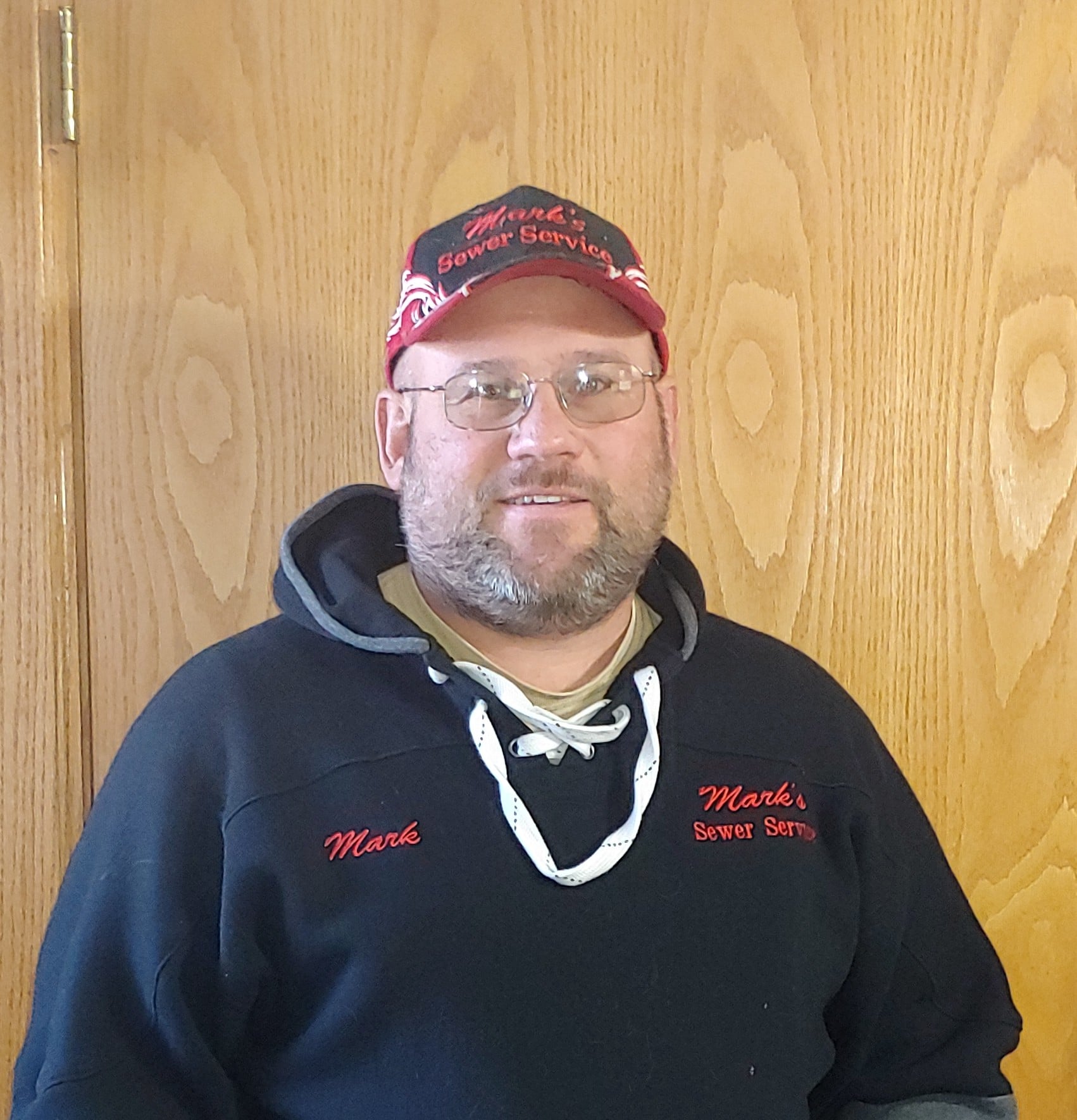 This is Mark
Mark has been in the Princeton area all of his life and attended Cambridge High School. He started his septic and excavating career when he was 12 years old. It was a summer job that his mom had to drive him to and his uncle would bring him home from. It worked out even better when he got his driver's license. The summer he was 16 the Minnesota Department of Transportation was stopping trucks for random safety checks. This didn't go well since a normal driver's license is only good for 26,000 pounds. The truck was much more than that, however the inspector let him drive it to his grandpa's house to park it and didn't even issue a ticket. When he turned 18 he got his class A license. For the next several years - still working for his uncle - he installed new systems and conducted service work, including pumping septic systems.
By 2002 he decided to start working in the cities for a large excavating company, and then moved on to a commercial masonry company running equipment. He had bought his first pumping truck and was starting to fix it up. By June of 2003 Mark's Sewer Service was in business. By late 2003 he found it was impossible to have two jobs and took a voluntary layoff from the masonry contractor. He's been full time (and then some!) with Mark's Sewer Service since then.
In 1999 Mark and his wife Tammy had their first child Katelyn, and in 2001 their second child, Alexander. The first couple years were stressful with little kids and a new business. He and his wife Tammy made it work one day at a time.
It took several years before he felt confident enough to hire full time help. He had seen that go horribly wrong for other new businesses. Through careful expansion over the years he has added several quality people to the team.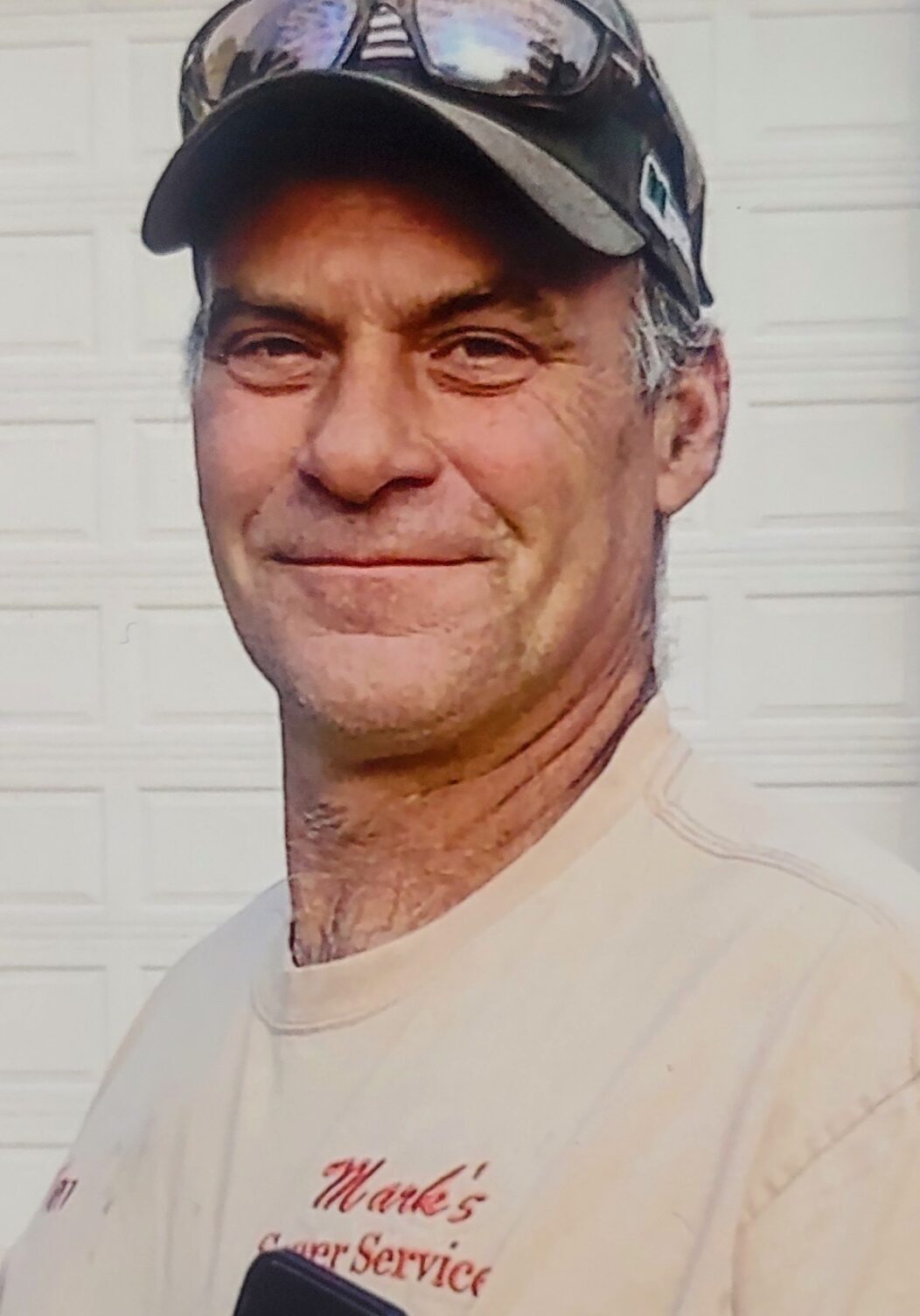 This is Tim
Tim has been with Mark's Sewer Service since 2016.
Tim is a jack-of-all-trades; from baking in a commercial bakery to building wood furniture, there isn't much he can't - or won't - do.
Tim's primary job is septic installer. He works with Mark as his left hand man most days.
When Tim is not working he enjoys the outdoors, wildlife, hunting and fishing, and most of all spending time with his family. He and his wife like to explore the southern states during the winter months.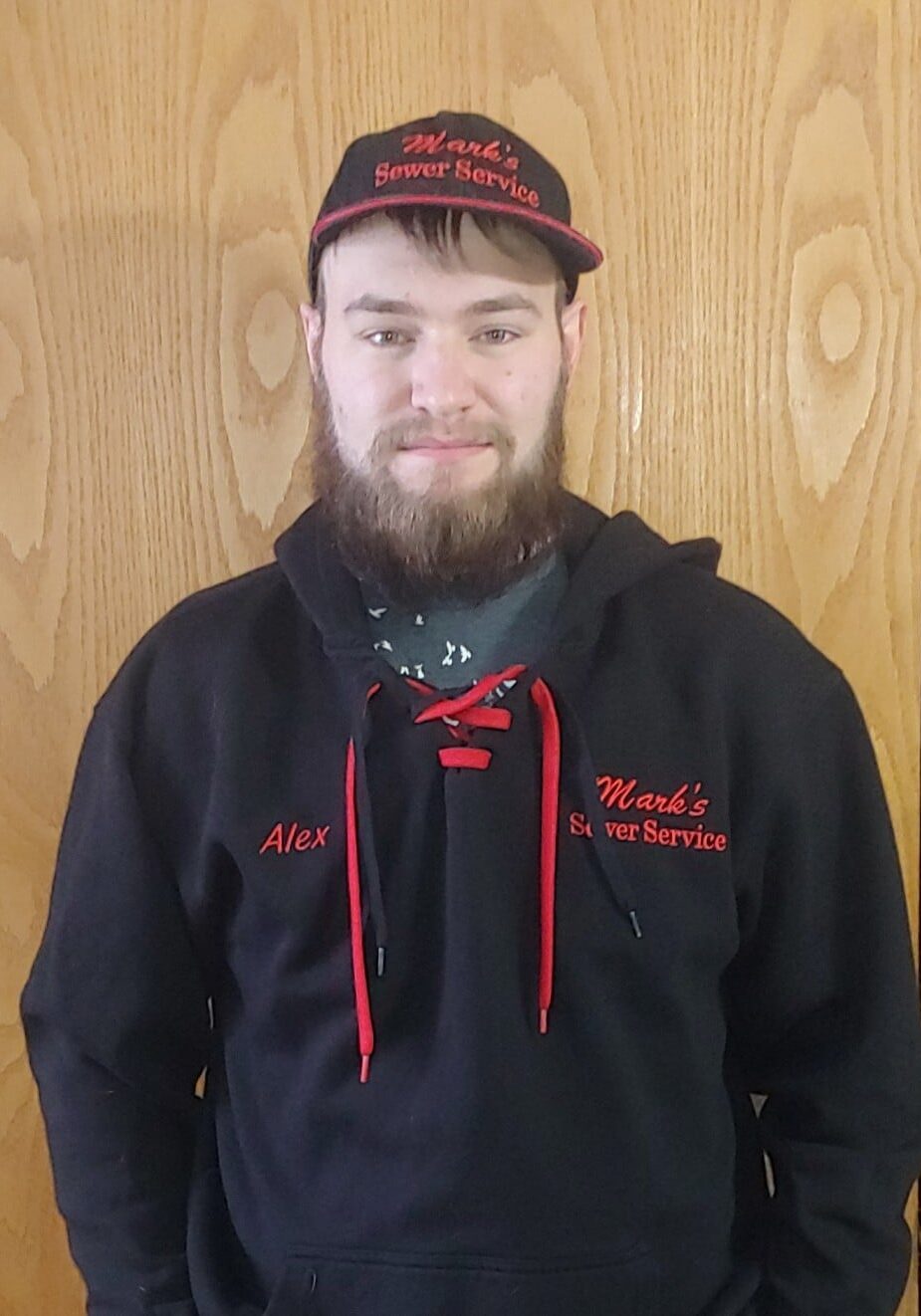 This is Alex
Alex has been working at Mark's Sewer Service off and on since 2008 as a general laborer and septic installer, and as of 2021 has started working consistently as a truck driver. He is Mark's son, which explains how young he is to have been working at the company for nearly 14 years.
Currently, Alex is attending college at the University of Minnesota for a degree in Chemical Engineering. His hobbies include historical reenactment of the pioneering era of Minnesota, as well as doing a little marksmanship, cooking, baking and even swordsmanship as of recently. Alex is also an Eagle Scout from the local Boy Scout Troop, Troop 16 based in Princeton.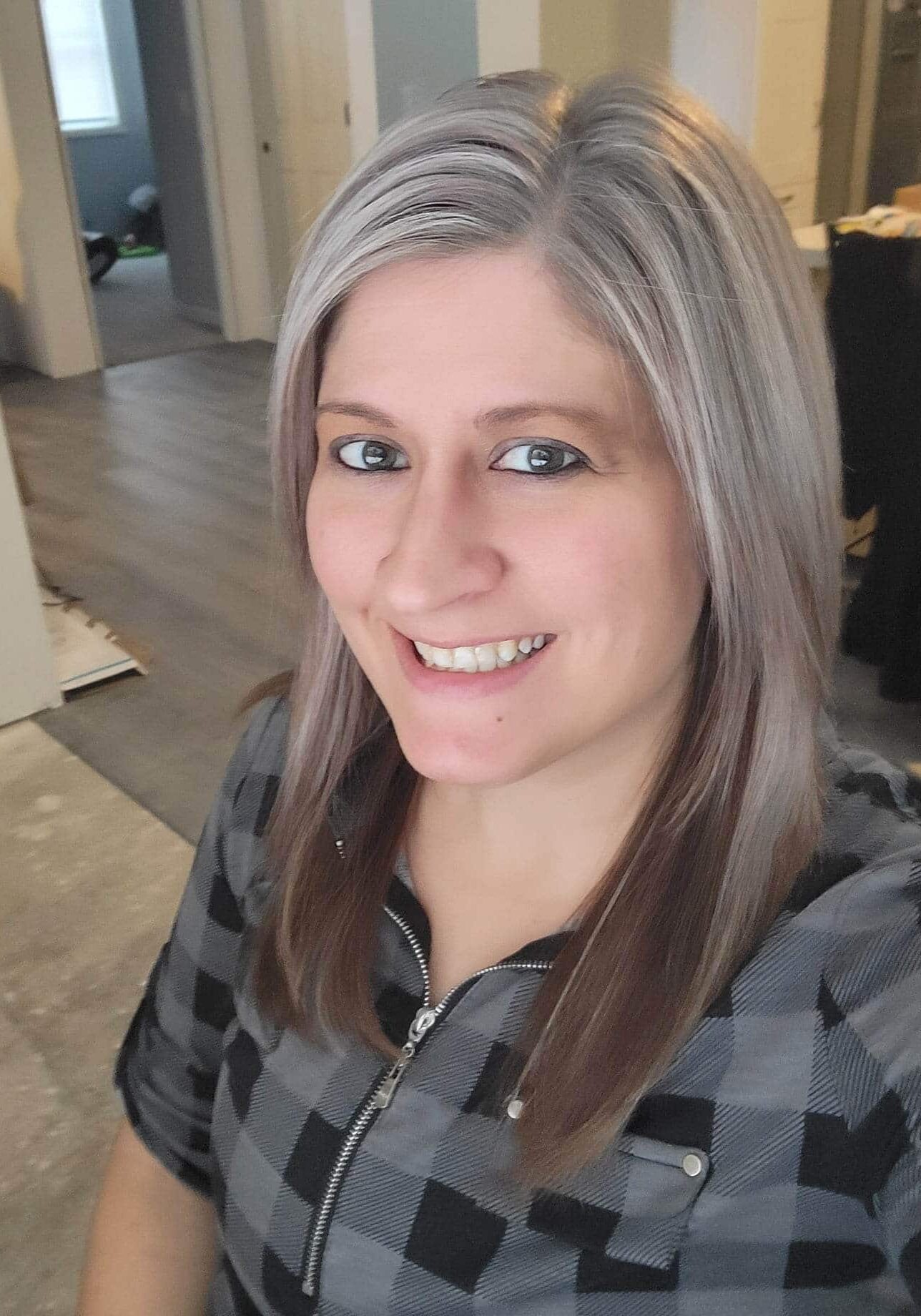 This is Kim
Kim joined Mark's Sewer Service in March 2023.
She has many years of experience in customer service, problem solving, accounts payables and office administration. She also graduated on the Dean's list from Rasmussen College in 2019 with a Bachelors in Business Management.
Kim's primary job is Office Manager, overseeing all the business's daily operating tasks.
Kim has a busy schedule outside of work taking care of her 3 kids who are all in different sports from hockey, track, basketball, volleyball, and soccer. She loves spending time outside all year long with her family doing activities such as hiking, snowshoeing, camping and so much more.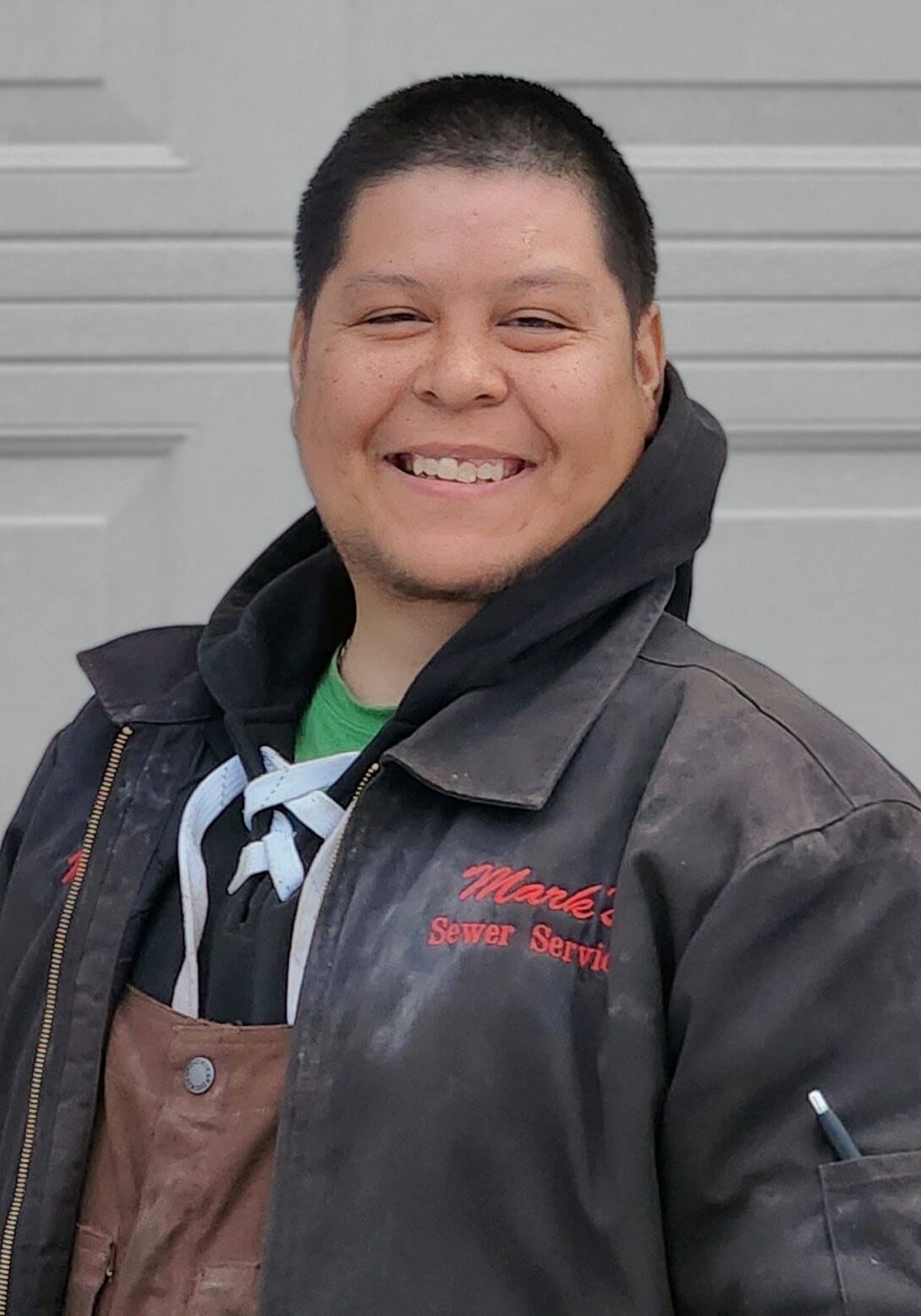 This is Jose
Jose has been with Mark's Sewer Service since 2023.
His primary job is a septic tank maintainer.